I'm sorry I haven't been updating, but I'm having final exams now. Having said that, I shouldn't be here, but I was reading Omni's latest entry at
Random Curiosity
and was recommended to
this
trailer that took my breath away.
I admit to knowing nuts about
Makoto Shinkai
or 秒速5センチメートル (5 centimeters per second), which apparently had been promoted sometime ago. It is an animation movie consisting of 3 (related) short stories:
第1話 桜花抄
(Oukashou)
第2話 コスモナウト
(Cosmonaut)
第3話 秒速5センチメートル
(Byousoku 5 senchimetoru)


All I know is that I watched the trailer, am so impressed with every aspect of the movie that I know this is
THE
animation I must watch in 2007. The animation is incredibly fluid, the colors are so beautiful and serene, the music is so emtionally provoking, the voice acting pulled heart strings. I think the art is absurdly high quality and the best I've seen. It reminds me of
Miyazaki
's
Spirited Away
. From the trailer, it seems to me Byousoku 5 Centimeters might surpass
Spirited Away
. Here are some images from the official
site
to justify why: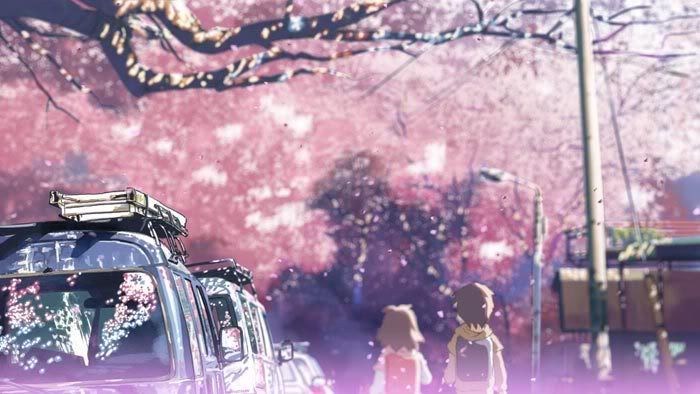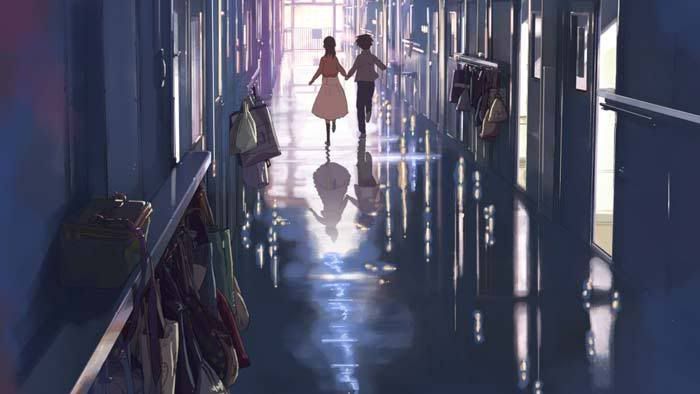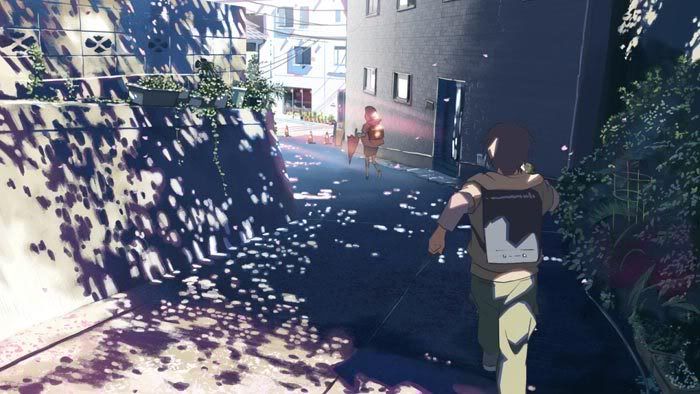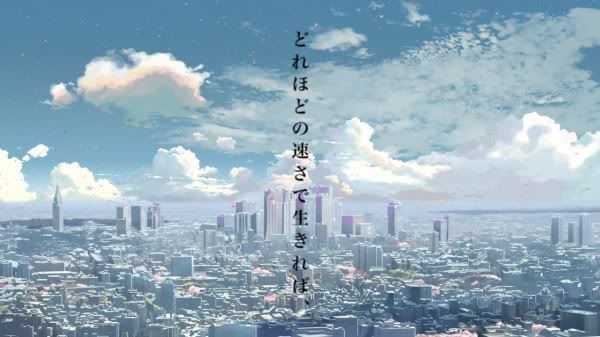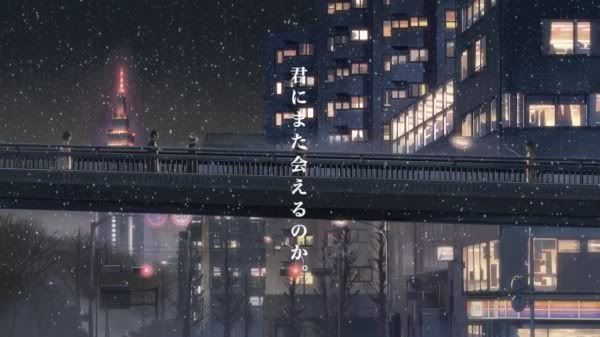 This is definitely one animation not to be missed.
秒速5センチメートル ( official site / wiki )
note: some images above taken from THAT animeblog.


~みはる~